North-East Diary
1939-1945

Roy Ripley &
Brian Pears
© Copyright Brian Pears 1994-2011
Background
Information
Sections 1 to 6
---
RAF Acaster Malbis SE577430 A 'white elephant' built in a very dangerous location beside the River Ouse. It was opened in January 1942 as a satellite for Church Fenton (12 Group, Fighter Command). It was transferred to 21 Group, Fighter Training Command, then to 4 Group, Bomber Command, then to 7 (Training) Group, Bomber Command, but it proved unsuitable for them all, and was eventually used only for the storage of bombs - a function it retained until 1957. The control tower remains.
RAF Acklington NU230010 Opened in 1938 as a training school and transferred to Fighter Command on the outbreak of war. It was the main fighter station protecting Tyneside throughout the war. There were WW2 decoy sites at Longhoughton - NU259132 (later became RAF Boulmer) and Widdrington - NU268942. After the war Acklington was used mainly for training purposes, but during the period 1957-1960 it was again a first-line fighter station. In 1968 fixed-wing operations ceased and the airfield became a helicopter search and rescue base. The station closed in 1972; part of the site is now occupied by a prison and most of the remainder has been expunged by open-cast mining.
RAF Boulmer NU255135 Opened in March 1943 as a satellite of Eshott and it was also used as a satellite of Milfield. A radar station was built on the station in the 1950s and this is now one of the country's main air-defence and military air-traffic control radar stations. The station was also used in the 1960s as a relief landing ground for Acklington. The only flying from Boulmer today, however, is by the search and rescue helicopters which have been based there since 1972.
RAF Brunton NU205255 First occupied in August 1942, Brunton was used for fighter training until its closure in May 1945. There was a decoy site at Elford but its exact location is unknown. Light aircraft still use the airfield.
RAF Burn SE603284 Opened in November 1942 as part of 4 Group, Bomber Command and served as a front line bomber station. In 1946 it was taken over by the War Department and used to store surplus armoured vehicles. A few buildings and large sections of the runway are still intact.
RAF Catfoss TA135485 Opened in the early 1930s and from 1940 the base of 2 (Coastal) Operational Training Unit. In 1944 the Central Gunnery School (25 Group) took over the station and remained until 1947. After a period of disuse the airfield was used between 1959 and 1963 as part of the Driffield Thor missile complex. It has not been used since that date. The runway and many of the buildings still remain. There were two decoy sites - Dunnington and Skipsea, the latter having dummy aircraft.
RAF Catterick SE250968 Opened 1915. In September 1939 it became a Sector Station in 13 Group Fighter Command. The last wartime fighter unit were the Spitfires of 222 Squadron, which left in February 1944. Until recently Catterick was the headquarters of the RAF Regiment and served as the RAF Fire Service Training School. It is now an Army establishment and the runway is used only for gliding. During WW2 there were decoy sites protecting this airfield at Low Moor - SE393984 and Birkby - NZ318003. These were listed as Q-sites with no buildings or dummy aircraft.
RAF Church Fenton SE530380 Opened in June 1937 and transferred to 13 Group Fighter Command in September 1939. It was an important fighter station throughout the war with two decoy sites at Kelfield and Hambleton. The first American Eagle Squadron, No 71, formed here in September 1940. Still an operational RAF station in Support Command.
RAF Clifton (York) SE590550 Opened as a civil airfield in July 1936. Requisitioned by the RAF in 1939, initially as a relief landing ground for Linton on Ouse. Served a number of minor functions during the war years but was principally a repair depot for Halifax bombers operated by 83 Maintenance Unit. Severely damaged during the 'Baedeker' raid on York in April 1942. Returned to civil use after the war, but sold in the 1950s -an industrial estate and a supermarket now occupy the site.
RAF Croft (Neasham) NZ295068 Opened in October 1941 as a satellite for Middleton St George in No 4 Group, Bomber Command. The station was closed in the summer of 1946 and now serves as a motor-racing track. The control tower and runways remain.
RAF Dishforth SE380720 This was opened in 1936; in 1939 it became part of 4 Group, Bomber Command and was a bomber station throughout the war. In 1943 the station was transferred to 6 Group Royal Canadian Air Force. There were two decoy sites - at Cold Kirby and Boltby. The airfield is now administered by the Army Air Corps and is still used by RAF training units based at Leeming.
RAF Driffield (Eastburn) SE995565 Opened around 1918 as 'Eastburn' but closed during the 1920s. It was reactivated in 1936 as 'Driffield' and was an important early bomber station in 4 Group. The airfield was transferred briefly to 13 Group Fighter Command in January 1941, but in April 1941 it reverted to 4 Group and continued as a bomber station until the end of the war. The last operational sortie was on April 25th 1945. Driffield had many post war functions including a period as a Thor IRBM base between 1958 and 1963. The station was taken over by the army in 1977 and now is known as Alamein Barracks. Many WW2 buildings remain intact.
RAF East Moor SE600640 Opened in June 1942 as part of 4 Group, Bomber Command. Transferred to 6 Group, Royal Canadian Air Force (RCAF) on 1st April 1943 and continued as a bomber station until 1945. Closure followed in June 1946. Some derelict buildings can still be seen.
RAF Elvington SE665480 Completed in October 1942 as a sub station to Pocklington in 4 Group, Bomber Command. Between May 1944 and October 1945 two French Air Force heavy-bomber squadrons were based here. Between 1952 and 1958 it was a USAAF SAC bomber base and then became a relief landing ground for training units based at Church Fenton and Linton on Ouse. It is still used in this role and the WW2 control tower has now been completely restored to its original condition by the Yorkshire Air Museum.
RAF Eshott NZ185985 A fighter training station first used in November 1942. Closed 1945. Little remains of the buildings but the runways can still be seen and are used as a "karting" circuit.
RAF Holme on Spalding Moor (Spaldington) SE830350 Opened in August 1941 as part of 1 Group, Bomber Command and it served as a bomber station throughout the war. The station was used by the USAAF between 1954 and 1957 and was then used as a flight test base by aircraft companies including Blackburn Aviation and British Aerospace.
RAF Leconfield TA030435 Built in 1936 as a bomber base but operated between October 1939 and January 1942 as a fighter station in 13 Group Fighter Command. From 1942 to 1945 the station was in 4 Group, Bomber Command. It served as a front line fighter station between 1957 and 1965 and also carried out air-sea rescue work. In 1977, the army took over most of the site, which was renamed Normandy Barracks, but the RAF's air-sea rescue unit remains on part of the station.
RAF Leeming SE305890 Opened in June 1940 as a bomber station in 4 Group, Bomber Command and was transferred to 6 Group, RCAF in January 1943 where it remained until the end of WW2. The station is now the home of three squadrons of Tornado F3 fighters (Nos 11, 23 and 25 Squadrons) as well as two training units and a Mountain Rescue Team.
RAF Linton on Ouse SE490617 Linton on Ouse opened in 1937 and served as a bomber base throughout the war, first in 4 Group and then, from July 1943, in 6 Group, RCAF. It was 4 Group, Bomber Command, HQ until April 1940. There were decoy sites at Bossall and Wigginton. After the war the station was a fighter base and served as Yorkshire Sector HQ, but in 1957 it became a training station - a role it still fulfils.
RAF Lissett TA135580 Came into use in December 1942 and officially opened in February 1943 as a bomber station in 4 Group, Bomber Command. It continued in this role until the end of the war. The airfield closed in August 1945 and very little now remains of this once busy station.
RAF Marston Moor (Tockwith) SE460520 Opened on 20/11/41 as a conversion training unit for heavy bombers; it was part of 4 Group, Bomber Command. During part of 1943 the station commander was Group Captain Leonard Cheshire. The airfield closed in November 1945 but was used as a Home Office Supply and Transport Store until 1988. Part of the runway and many of the wartime buildings are still in good condition.
RAF Melbourne SE765420 Originally a grass airstrip with few facilities. It was used from 1940 as a satellite of Leeming. Concrete runways and permanent buildings were completed in 1942 and the station then served as a bomber base in 4 Group until 1945. The site was then little used and finally closed in 1954.
RAF Middleton St George (Goosepool) NZ375130 Opened 15th January 1941 as a bomber station in No 4 Group, Bomber Command. There was a WW2 decoy site at Crathorne - NZ443064. Middleton St George remained with the RAF until 1964 and then became a civil airport. It is now known as Teesside International Airport.
RAF Milfield (Woodbridge) NT945330 First used as a landing ground in 1917. Opened as for fighter training purposes in August 1942 and in January 1944 it became the Fighter Leader School which gave advanced training to RAF and USAAF fighter pilots. Closed in 1946 but most of the buildings and runways remain in good condition. Records indicate that there was a decoy site at Lowick but its precise location has not been determined.
RAF Morpeth NZ170820 Opened in January 1942 as an Air Gunner School and fulfilled this role until December 1944. Closure followed shortly afterwards and little now remains apart from the ruins of a few buildings. The airfield's location was somewhat unfortunate for the patients and staff of the nearby Stannington Sanitorium and Stannington Mental Hospital, both of which suffered damage from German bombs and parachute mines presumably aimed at the airfield.
RAF Ouston NZ080700 Opened in March 1941 as a fighter station and Sector HQ in 13 Group, Fighter Command, to replace Usworth. There was a WW2 decoy site at Berwick Hill - NZ181767; this is still a military area. Ouston assumed a training role in June 1943 and this continued after the war. Served as a civil airport for 5 months in 1967 while Newcastle Airport underwent alterations. The site was taken over by the Army shortly afterwards and was renamed 'Albemarle Barracks'. The site has an unusually high degree of security, no doubt because it is a staging post for convoys carrying nuclear warheads between Aldermaston and the Scottish submarine bases.
RAF Pocklington SE790485 Brought into service in June 1941 as a bomber station in 4 Group, Bomber Command. There was a decoy site at Burnby. The station was closed in September 1946 and little now remains apart from some hangers and part of a runway which is used by gliders.
RAF Riccall SE636365 A heavy conversion station in 4 Group, Bomber Command from its opening in 1942 until 1945. The station was then used as an ammunition store until 1956. A few buildings remain.
RAF Rufforth SE535505 Opened in November 1942 as a bomber station in 4 Group, Bomber Command but became a heavy conversion station in March 1943. After the war some flying continued at Rufforth but the station closed in 1974. The runways and some buildings still remain.
RAF Scorton NZ240003 Opened in October 1939 as part of 13 Group Fighter Command and served as a satellite of Catterick. It was closed in 1945.
RAF Shipton SE550590 A WW1 airfield which was re-activated in WW2 as a base for No 60 Maintenance Unit which collected the remains of crashed aircraft from a wide area. The site closed in 1946. An nuclear-bomb proof underground Sector Operations Centre was built here in the early 1950s and this later became SRHQ21, a top-secret government bunker which remained in use until 1991.
RAF Snaith (Pollington) SE605210 Opened in July 1941 as a bomber station in 1 Group, Bomber Command with a decoy site at Drax. The station was transferred to 4 Group in October 1942 and remained in use until 1946. The site was then used as a Home Office Supply and Transport Store. Some wartime buildings remain but the runways no longer exist.
RAF Thornaby NZ455163 Opened in the late 1920s and transferred to No 18 Group Coastal Command in September 1939. The station was used mostly for reconnaissance work and in February 1940 aircraft from Thornaby located the German prison ship 'Altmark'. From 1943 the station was engaged in air-sea rescue work. The airfield finally closed in 1958 and most of the land was sold for redevelpment in 1963. Several of the wartime buildings have survived including hangers. During WW2 the airfield was protected by decoy sites at Grangetown - NZ572218 and Middleton - NZ481114
RAF Topcliffe SE405790 A grass airfield when it opened in September 1940 as a bomber station in 4 Group, Bomber Command. There was a decoy site at Raskelf. Re-opened with concrete runways in mid-1942. Transferred to 6 Group, RCAF on 1st January 1943 but Topcliffe became a training station in November 1944. After the war the airfield continued in use by the RAF until the site was taken over by the army in 1972. It is now known as Alanbrooke Barracks, but all the flying facilities remain intact and are still used by various military units. The wartime control tower, with modifications, is still used.
RAF Usworth (West Town Moor/Hylton) NZ340585 Initially referred to as 'West Town Moor' but opened in 1917 as 'Hylton'. Known as 'Usworth' before the end of WW1. Was the home of 607 (County of Durham) Squadron, Auxiliary Air Force from its formation in 1930. Served as a Sector HQ in 13 Group, Fighter Command until the opening of Ouston, but saw little operational flying. Fighter training was undertaken from March 1941 to June 1943 and the station was then virtually inactive until the end of the war. In 1963 Usworth became Sunderland Airport which catered mainly for light aircraft. More recently a Nissan car factory has been built on much of the site. A single large hanger is preserved and an excellent aircraft museum is located nearby.
RAF West Hartlepool (Greatham) NZ503283 Little more than grass strip with a single hut and no facilities. It served as a satellite for Thornaby and a forward field for fighters, mostly from Catterick. However 4 Spitfires from 403 Squadron used the field from 19th June 1942 to 22nd January 1943. The site now under a British Steel Factory.
RAF Winfield (Horndean) NT895505 A satellite of Charterhall fighter station built on the site of a WW1 landing ground known as Horndean. Opened April 1942, closed May 1945. Now used by a flying club.
RAF Wombleton (Welburn Hall) SE670825 Opened in October 1943 and used throughout the war as a heavy conversion unit in 6 Group, RCAF. The RAF Regiment then used the site for a few years and closure followed. Some flying by light aircraft and gliders has continued and a few buildings remain.
RAF Woolsington NZ195715 Opened as a civil airport in July 1935 and requisitioned by the RAF on the outbreak of war. Served at various times as a satellite of both Acklington and Ouston but saw little operational flying. On one notable occasion in 1940, however, a Spitfire of 72 Squadron flying out of Woolsington actually shot down a Ju88 at night - a remarkable achievement for an aircraft considered unsuitable for night fighting. Woolsington's main wartime role was as the base of 83 Maintenance Unit which salvaged crashed aircraft over much of the region. After the war civil flying resumed and the airport is now known as Newcastle International Airport.
---
The Anderson Shelter was named after its designer Dr David A Anderson but it is often wrongly linked to the Home Secretary who announced the distribution scheme in the autumn of 1938 - John Anderson. The shelter consisted of 14 pieces of corrugated galvanized sheet steel and when the six curved sections were bolted together they formed an arch shaped shelter 6' high, 4'6" wide and 6'6" long. Then came the end pieces, one of which contained an entrance about 3'6" high and 2' wide, the other end had a quick release panel that served as an emergency exit. Buried to depth of 4' and covered with at least 15" of soil, it could accommodate six people.
The shelter was issued free to those thought to be at risk and earning less than £250 per year, others were charged £7. Distribution started before the war and by September 1940 it was estimated that a quarter of the population had one. An MOD deadline for the erection of delivered shelters issued in June 1940, ordered a covering of 1'3" of earth on the top and 2'6" at the sides. Later, basic forms of bunk-beds were added, but comfort depended on the talents of the occupiers to a large degree. The shelters had some disadvantages, a lot of city dwellers did not have a garden, so an 'Anderson' to them would be useless, in the winter they were cold, damp and prone to flooding, heating them without the danger of asphyxiation was almost impossible and any shelterer, but old people particularly, had difficulty getting in and out of the tiny opening. Taking to the shelter at the bottom of the garden on a cold winters morning, just out of a warm and comfortable bed was not looked upon as a very good idea, but that little trip saved many, many lives. Altogether 2,250,000 were erected.
---
At the beginning of the war AA guns were notoriously ineffective against enemy bombers or fighters, but the effect on civilian morale was good. Illustrated by one source which states " from 11th September (1940) when General Sir Frederick Pile's Anti-Aircraft Command loosed off its first box-barrage over 200 square miles of Greater London - firing 13,500 rounds without damaging a single bomber - Londoners had, had a buoyant sense of hitting back". It was only after the development of proximity fuses and radar plotting that they became an effective weapon. One of the few places where women could take an active part in the war was on a AA battery. The first casualty the ATS suffered serving on such a battery was on the 17th April 1942. Private Nora Caveney of Walsden, near Rochdale, Lancashire was working a predictor on a gun site during an enemy air raid on the South Coast in the early hours of April 17th when she was hit and killed by a splinter of a bomb which fell not far from the emplacement.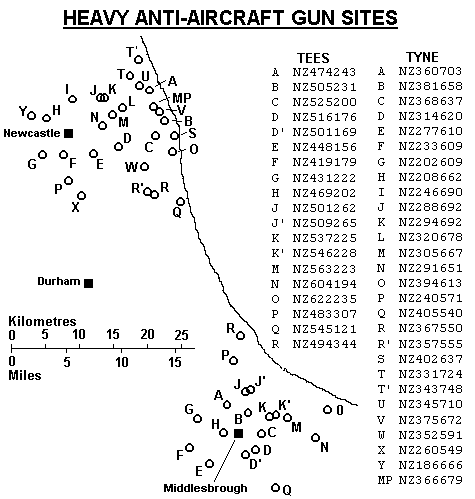 ---
Army casualties were 144,079 killed and 239,575 wounded. When the war broke out, a private's pay was still the 'King's Shilling' (5p), by VE day it had risen to 3/- (15p) per day. The wife of a British private with two small children would receive £1/5/- (£1.25), with 7/- (35p) stopped from his pay.
---
The ATS was constituted in September 1938. Dame Helen Gwynne-Vaughan GBE, DBE, was appointed Chief Controller, with the rank equivalent to that of Major-General. Dame Helen was a rather eccentric woman, she wore braces to hold up her skirt which billowed voluminously, her soft-crowned peaked cap was far too big and was crammed over her head down to eye level and she insisted on wearing gaiters which creaked embarrassingly when she curtsied to the Queen. Her staff tried to smarten her up but she refused to see the necessity for any change and she stayed that way until her enforced retirement in 1941. Because of her tireless fight for the rights she thought her 'troops' were entitled to, her name is still uttered in hushed tones.
The ATS uniform was not held in affection by its wearers. Bras, with no cup size, were made of thick cotton and designed to flatten the chest to get an army paybook in the breast pocket. Khaki bloomers reached the knees and thick lisle stockings were held up by suspender belts. The outfits were called 'passion killers' and it was said that the ATS could have won the war by themselves, by marching along the front line in their underwear - the enemy would have died laughing!
By the end of the war, of the 198,000 ATS, 335 were killed in action, 302 were wounded, 94 were posted as missing, and 22 were taken Prisoner of War. Awards included 1 DBE - 1 CBE - 1 Croix de Guerre with silver star - 1 American Order of Merit - 10 CBEs - 31 OBEs - 123 MBEs - 275 BEMs - 238 Mentions in Despatches - 6 US Bronze Stars - 3 US Bronze Star and Mentioned in Despatches - 1 Czechoslovakian Medal for Merit.
On demobilisation, in place of civilian clothes given to demobbed soldiers, auxiliaries when released from their duties received 56 clothing coupons and a plain clothes allowance of £12/10/- (£12.50).
---
The Barrage Balloon destroyed 24 piloted enemy aircraft and 278 (231 confirmed) non piloted enemy 'missiles'. 91 of our own aircraft also collided with balloon cables, causing 38 of them to crash, the latter figure does not appear to be true, researchers have found the actual figure to be much higher, however, they say that the deterrent value of the balloon barrage was incalculable, they certainly represent a symbolic part of World War II to many people and were a comforting sight to many more.
One of the most remarkable escapes from a balloon 'strike' happened on Monday July 22nd 1940 over Plymouth and was made by Hauptmann Hajo Hermann, Staffelkapitan of 7/KG30 who, in trying to avoid a balloon, actually stalled on top of it, but with unbelievable luck was able to gain control of his Junkers Ju 88 again after falling off the balloon upside down.
Training in balloon handling was given at Cardington where No 1 Balloon Training Unit was formed on January 9th 1937 - Balloon Command was formed on November 1st 1938 under the auspices of Fighter Command - The Balloon Training Unit when it closed down in 1943 had trained some 10,000 RAF and WAAF operators and 12,000 operator drivers - In September 1944 Balloon Squadrons began to disband and Balloon Command as a whole stood down in February 1945.
Balloons when inflated measured 66 feet long, 30 feet high and needed 20,000 cubic feet of hydrogen per fill, the gas inlet valve was situated at the rear of the upper left stabilising fin. The three stabilising fins were inflated by air flowing in through scoops on the fins. A large valve on left side of the balloon released hydrogen automatically as it expanded in the rarefied air and a rip-line pulled out a panel at the top rear of the balloon if it became unmanageable on the ground. Manageability in the air was a different matter, at the end of September 1939 a storm tore loose many of the balloons and some 60 of them got as far as Sweden.
---

© Copyright Brian Pears 1994-2011